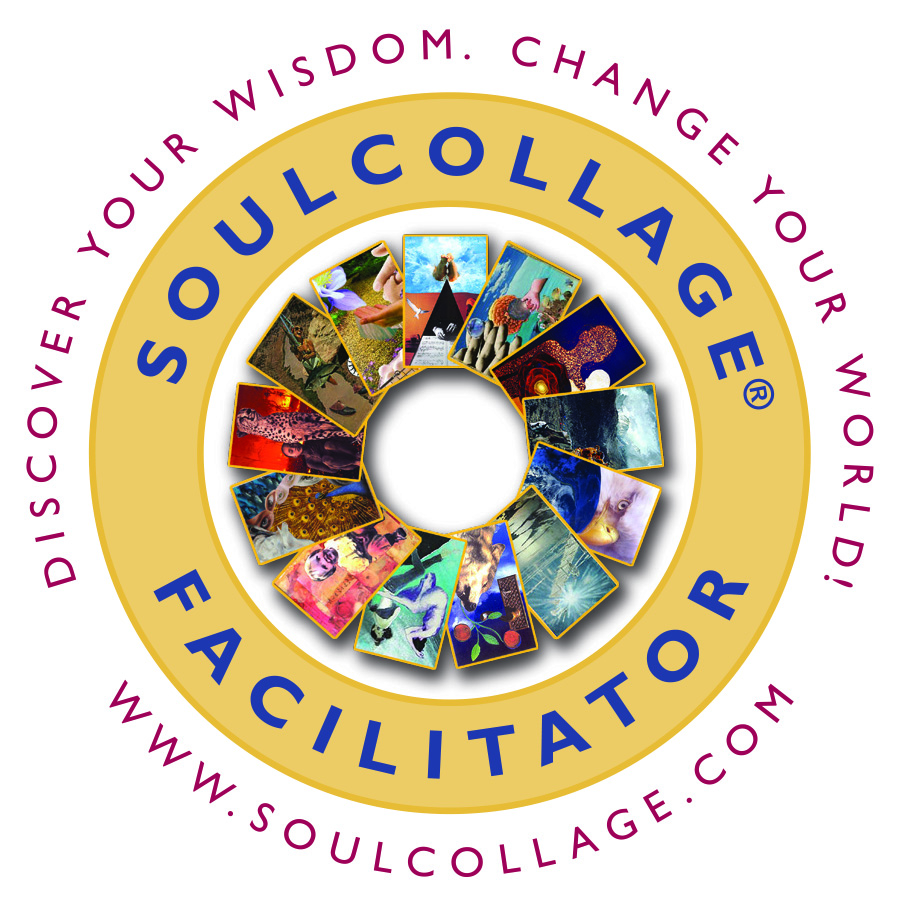 SoulCollage® Virtual Women's Circle
Explore your life's needs and connect with other women during this time of pandemic
7-Week Series Beginning Thursday, May 14th
We will join together via Zoom — an online meeting place — Registration details below!
The Program is open to those new to SoulCollage® and those experienced with SoulCollage®.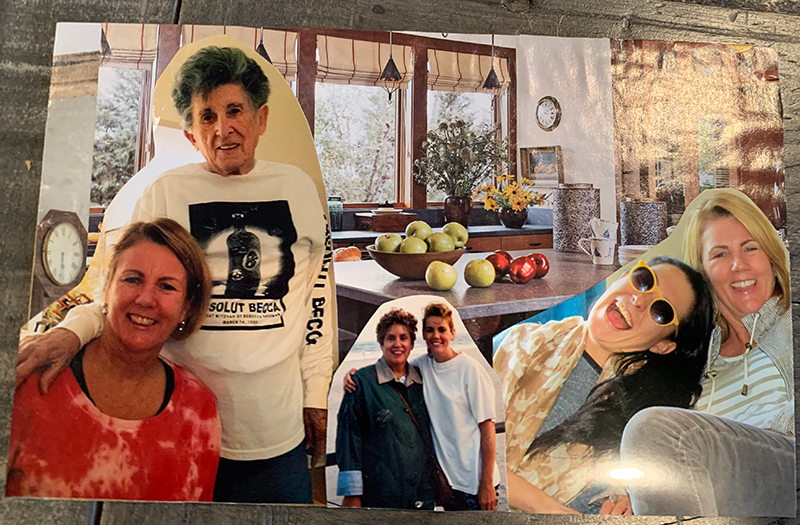 Sample cards in a Mother series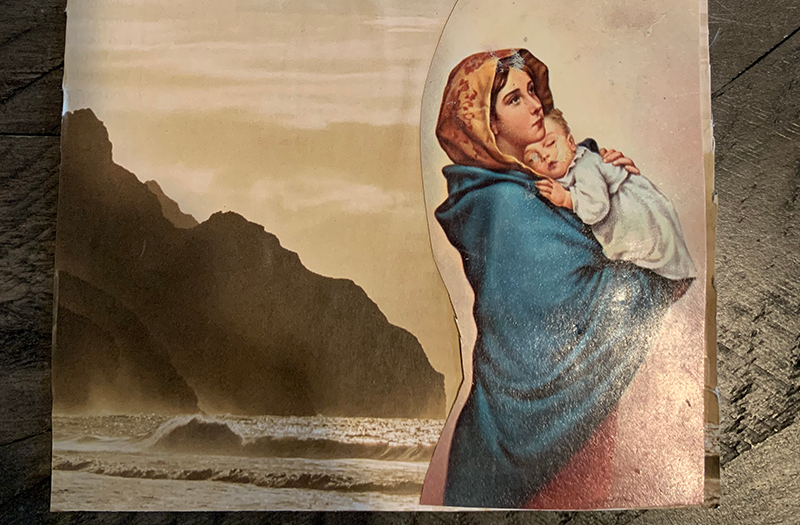 Sample cards in a Mother series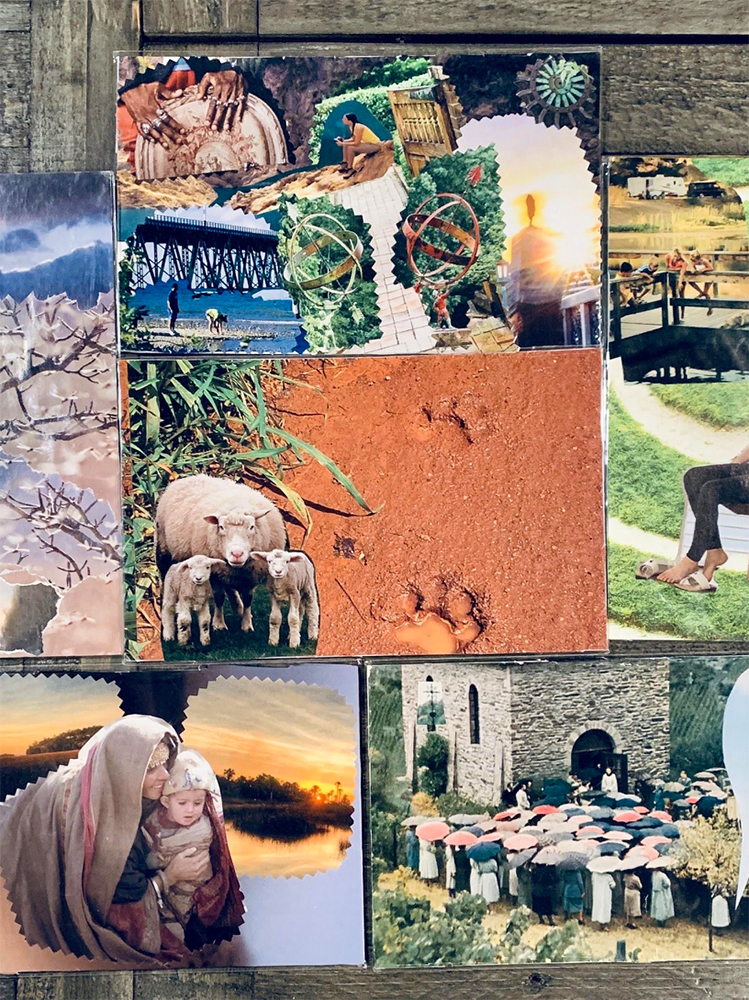 For this series, we will make cards for the many meanings of "mother" in our lives. We will create cards for our own mother and mother figures . . . about being a mother or not being a mother . . . for special historic mother figures or religious mother figures . . . and about the rich, varied emotions & experiences we all have related to "Mother".
Together we will explore…
the deep call for Mothering during pandemic.
how you are Mothering yourself and others.
the many faces of Mother in our psyches.
the voice of Mother Earth and the Great Mother.
SOULCOLLAGE® IS COMING ONLINE
During the series, each woman will create a 'special collection' of "mother cards". Each week you will have short videos to view about doing SoulCollage® and about the week's special focus for our theme of mother. You will create as few or many cards as you like, guided by the SoulCollage® "suits" and your inspirations. This special mother collection will tap the rich and emotional experience of the many meanings and layers of "Mother" in your life journey.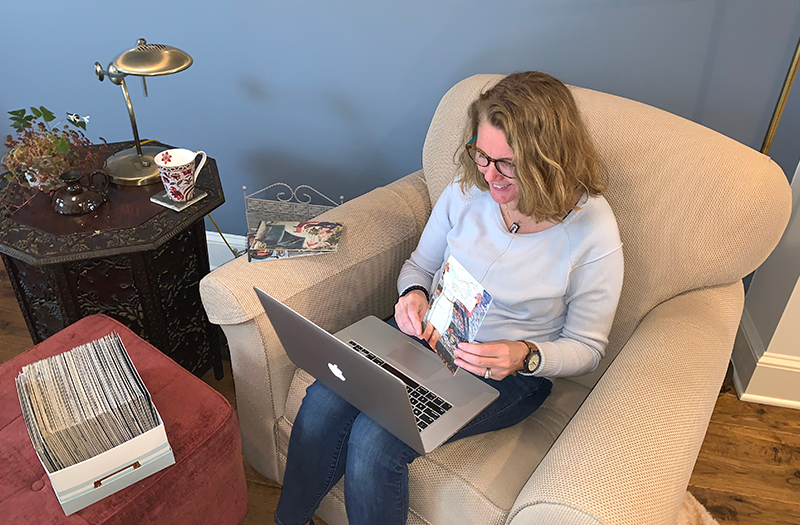 SOULCOLLAGE® EXPLORE VIRTUAL COMMUNITY
We will gather for 5 sessions in a virtual women's circle meeting on the Zoom platform. In each 2-hour gathering, we will connect about our personal SoulCollage® process, share our new cards and have discussion and reflection to access the depth of meaning in our cards. Together, we will seek to hear the messages important for us during this very unusual time of world pandemic. The methods from these circles will guide you to cultivate your own SoulCollage® self-discovery methods to use on your own at home between sessions.
SOULCOLLAGE® Information
You will be directed how to purchase SoulCollage® supplies and will be responsible for your own supplies… including mat cards, plastic cover sheaths, glue and scissors. You will receive some images by mail and will be instructed in detail on ways to get images to use for SoulCollaging at this time of sheltering-in. No previous art or crafts experience is needed and no artistic talent needed.
The SoulCollage® Series–Details
WHEN and HOW of SoulCollage®
Virtual Women's Circle
We begin the week of Mother's day. Our first meeting as a group will be held THURSDAY, May 14th from 10–12:00 AM EST.  We will meet on May 28, June 11, June 25 and July 2. (This is typically every 2 weeks.  However, there is only 1 week between our last sessions.)
This first meeting will serve as an orientation to our 7- week SoulCollage®
All virtual circles will be held on the Zoom platform—meetings are accessible using any computer, tablet or smartphone.
There will be videos to view each week in between session
Between circle gatherings, you will create SoulCollage® cards on your own guided by the topic of the week and your own inspirations.
I am available for the duration of the SoulCollage® Women's Circle for guidance.
The group will also create community by connecting on a private Facebook group (optional).
Sign Up Now for
SoulCollage® Virtual Women's Circle
In order to be understanding of possible, current financial situations, I am offering tiered pricing. Please, pay what is appropriate for you and do not hesitate to reach out to me to discuss payment options.
Suggested Price: $150 / $300 / $400 or Custom Contribution
To make a Custom Contribution, use PayPal or email kathy@kathygarrettretreats.com to arrange your contribution by check. Finances will not preclude anyone from this experience.